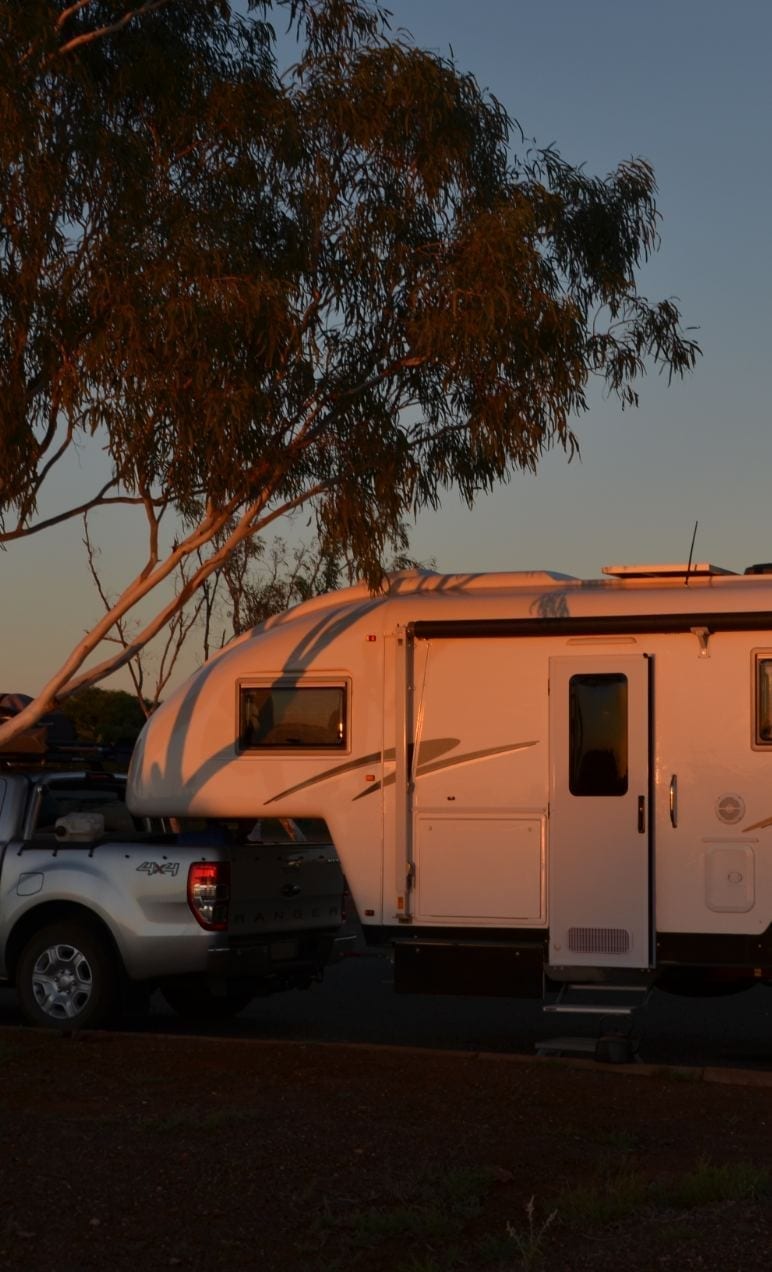 Keeping up with our community is one of our top priorities- as the investment in a Travelhome is really a lifestyle decision- we like to ensure that our community is feeling all the benefits that go with our product. We recently asked our Travelhome Fifth Wheelers Facebook Group if they could sum up in a few words the Lifestyle their investment has brought them. We got some very insightful responses from the query and wanted to discuss and expand on a couple of great points brought up in the post thread.
"Safety and luxury- not living in a tin can box" – F.Cole
This is a great point for those who travel regularly in their Caravan or Fifth Wheelers- the sense of safety makes a huge difference. Feeling like you're at home with all your comforts will make over night stays in new places a little less restless. The benefits of staying inside your own suite versus staying inside a tent for example are immeasurable- in terms of safety, Caravans and Fifth Wheelers offer infinitely more benefits than tents; you're far less vulnerable to hostile weather and wildlife for example. If you're the type to pack up and head out of town for the weekend regularly- we strongly suggest enhancing your out-doors adventures with a Fifth Wheeler- especially if travelling with Children.
Added comforts include having plenty of space for storage- we all know we can pack a little too much when those weekend adventures come up and that wont be an issue with a bigger rig. Additionally, full kitchen and bathroom facilities mean you are completely self sufficient- a luxury normally reserved for grounded homes.
"Freedom to tour and explore" – S. Atkins
Freedom is a big drawing card for many of our customers. It is an idyllic life out on the open road, one that very few can deny is tempting. The nature of Caravan/Fifth Wheeler living draws you to spend more time outside, enhancing overall well-being and creating a simpler lifestyle. It is certainly one of those decisions we all think at some point "One day I'll do that".
The ability to avoid or head towards desirable weather is a huge benefit to Fifth Wheeler ownership- all you have to do is hit the road as soon as that unbearable humidity or depressing rain sets in. You can pick and choose where to go so freely, without having to worry about accommodation prices, lugging around your bags or maintaining privacy.
Another one of our happy customers, A.Wikings, said it best "It's our home on the road"- this is exactly what we promise and aim for. Free from the worry of water supply, power supply, with all the comforts and luxuries built in- complete self sufficiency means freedom to tour and explore.
"Absolute stability in all conditions" – M. Smith
A good Fifth Wheeler acts as a towable home (without needing to mow the lawn!); this means that all the security and comfort associated with home can be taken with you on your adventures.
Weather hinders travel plans immensely, it's easy for a weekend trip to go from exciting to disappointing when you suddenly realise there's a thunder storm setting in; at the mercy of the dense grey clouds- some even find themselves cancelling plans due to lack of protection from harsh weather! A true travel aficionado will not let it get in their way and find a way to brave bad weather. The perfect way to factor out weather concerns is to invest in a Fifth Wheeler and our experienced customers couldn't agree more. As M. Smith mentioned, " No effects from cross winds, drafts from trucks" – this is an indicator of our robust product, manufactured with stability and security at the forefront of our Design process.
Detailed design is essential for your investment- it has to be able to withstand the harsh Australian road and weather. Equally essential is that you learn extensively about your rig before hitting the road for extended periods. Go with a manufacturer that can provide an initial walk through and on-going support to ensure that you will be best equipped for driving your rig.
We received many insightful comments when we asked our community to comment on the highlights that Fifth Wheeler ownership has brought them. Reviewing everyone's input, we can say that the consensus can be summed up in three words:
Safety
Freedom
Luxury
We're so glad to have a community willing to give us some input, thank you if you took a moment to tell us your thoughts and don't forget to contact us at any time with feedback. We are contactable via our facebook page as well as through our website if you have any queries or feedback.